Social and emotional development is at the heart of the Kindergarten programme at St Ives Preparatory. Our aim is for boys to be confident, happy, and socially connected.
An emphasis on play, ensures boys have multiple opportunities to practise turn-taking, sharing, and negotiating their imaginative ideas throughout the day. It is through these play-based interactions that boys develop empathy and respect, which positively nurture their growing self-esteem and confidence.
Each day reflects a harmonious balance between structured activity and open-ended exploration. Focused tasks are paired with motion, as we know young boys need to be active to stimulate and engage their brains. Our bright and inviting Kindergarten classrooms are thoughtfully arranged with dedicated learning spaces for unstructured exploration and formal instruction. Extensive class libraries, soft furnishings and enticing wall displays of their art and ideas are centre stage. They beautifully document and give voice to the boys' emerging learning journey.
Outside play is an always an adventure in our natural bush playground. Boys rush to explore favourite spots at the river bed, the water pump, fossick around the rocks, retreat to quiet play spaces or join in with friends in a soccer game on top field.
Whilst our boys are similar in many ways, there is no one-size-fits-all learning approach. We create most our own learning materials for carefully designed tasks which cater to the boys' interests and allow them to learn at their own pace. Whether they work with support or independent extension the results always show a great diversity of learning and skills.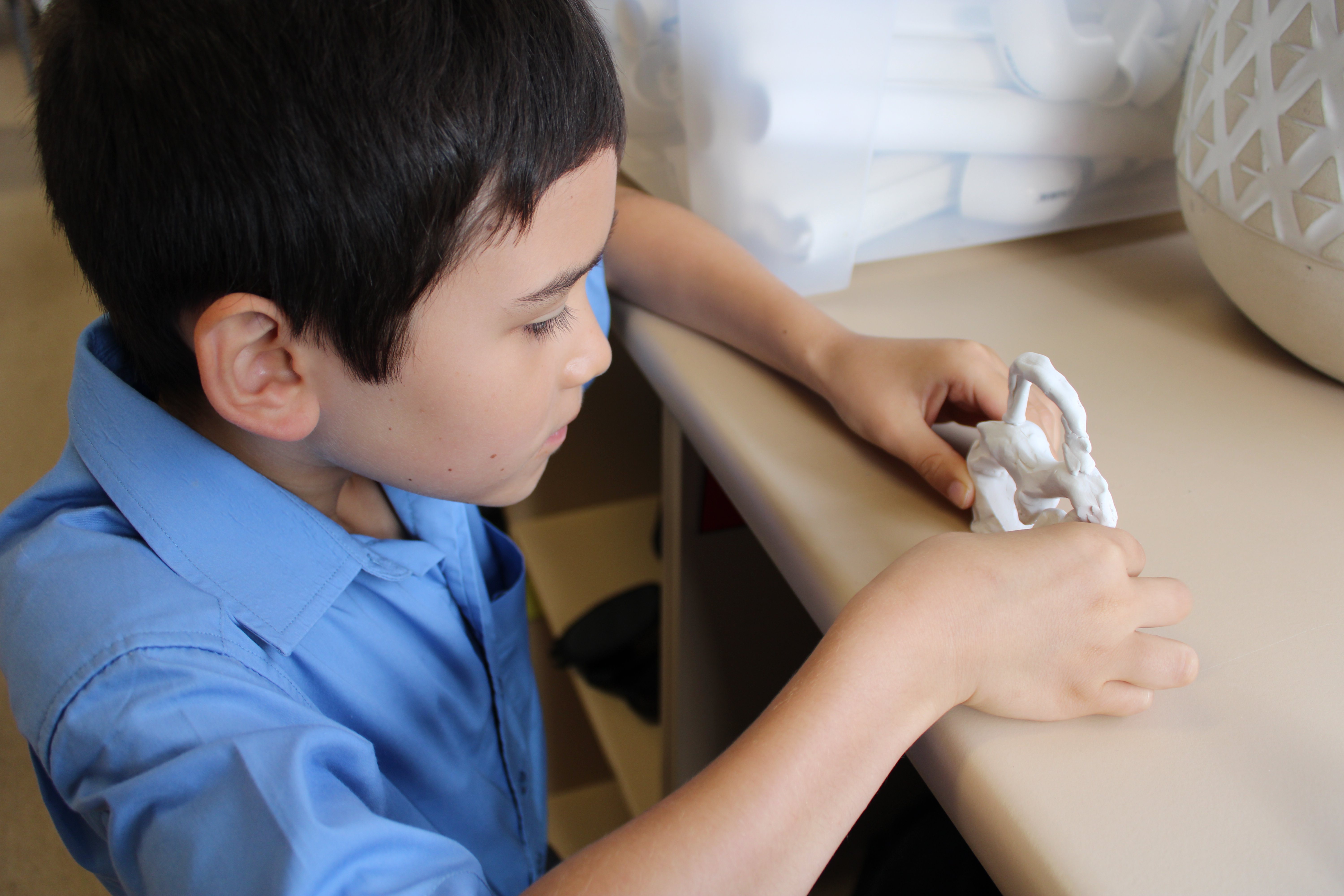 In Kindergarten, early reading, writing, and numeracy skills are developed through our specialised and differentiated curriculum. Throughout their busy week, boys also enjoy lessons in Physical Education, Science, Music, German, Drama and Library, all taught by our creative specialist teachers. The hands-on nature of our program is supported by a full-time assistant who provides invaluable support to boys, parents and teachers.
At Grammar we teach boys to be mindful of their strengths and goals and to seek feedback from teachers and peers. By considering the ideas of others, reflecting positively on their growth and being receptive to thoughtful feedback, our boys become more actively engaged in their learning and can celebrate their own progress.
Grammar boys are encouraged to view learning as a personal, lifelong journey, instead of a race or a competition. During each learning activity, motivation and perseverance are seen as skills and hold equal importance to the acquisition of skills and knowledge. Boys are encouraged by focusing on effort, thinking deeply, accepting challenges, taking risks, making mistakes and 'having a go'.
Given this early support and guidance, our boys are able to rise to academic challenges with a strong sense of self. This resilience, combined with their interpersonal skills, encourages our youngest Grammar boys to show initiative and become independent and thoughtful in their many achievements.
Come and visit Kindergarten at St Ives Preparatory. To make a booking, or to find out more, contact Enrolments on 8302 5200.